other services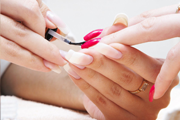 Treat yourself to a makeover
Why just stop in for a tan when you get your hair and nails done right next door? Get a full on makeover with our extended family at Nancy's Special Touch for all your hair, nail, and waxing needs. Enjoy a great service at an affordable price!
Spoil yourself with our services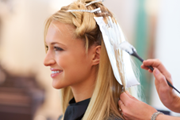 Our hair services include:
- Haircuts & styles
- Highlights & foils
- Hair coloring
- Perms
- Lip & brow waxing
Our nail services include:
- Manicures
- Pedicures
- Acrylic sets & fills
- Shellac
Keratin Hair Treatments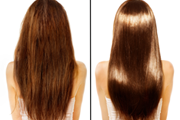 This non-chemical treatment makes your hair stronger, less frizzy, shiny, sleek, and more manageable. One treatment lasts up to 5 months!
Special
- Save $150 on first time keratin treatment!
Nancy's Special Touch is your FULL service hair and nail salon.

(Located right next door)

Get your hair and nails done next door at Nancy's Special Touch!

781-356-0106